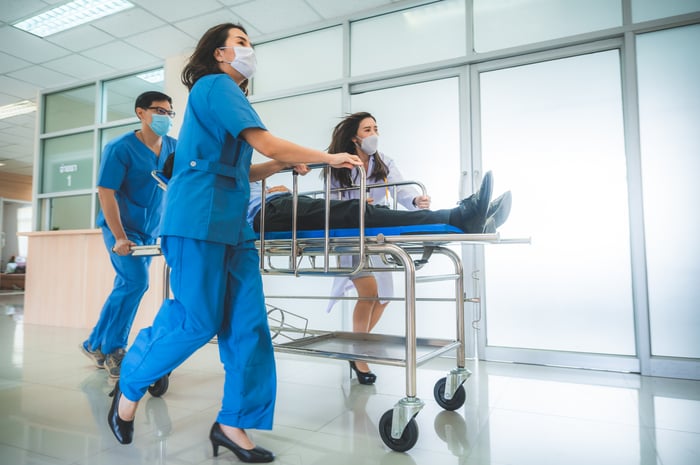 Hospitals care for patients while also managing overall facility safety and security. How can AI improve overall hospital operations? AI video recognition can automatically analyze stored or real-time video to recognize a wide range of objects and situations.
AI video analytics, or AI vision, can enhance hospital security, track assets, monitor external buildings, automate access control, and even monitor patient behavior and equipment in the room -- all while maintaining HIPAA compliance and protecting personal privacy.
Here are just nine of the ways AI vision can improve your security measures.
1. Intrusion Detection
Most hospitals are equipped with security cameras, monitors, and guards. However, it is difficult for humans to maintain an accurate read across multiple monitors for a given length of time. And, legacy systems are often plagued by false alerts and false positives.
AI vision can more accurately monitor real-time video feeds and actively alert on any signs of intrusion within seconds – while significantly improving accuracy and reducing false alerts.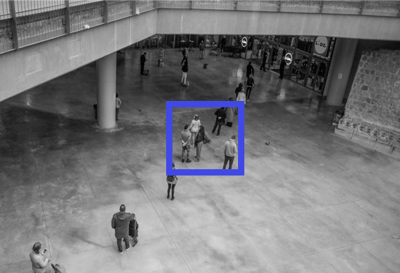 2. Monitor Visitors
AI-enabled video analytics can help to monitor hospital visitors. This could take many forms, from automating access control systems using facial or license plate recognition, granting access to restricted areas or alerting on restricted area access, monitoring distancing and occupancy, integrating with thermal cameras for touchless and automated temperature screening.
Facial recognition software (with appropriate privacy controls in place) could also be used to flag and track employees for secondary screening when, for example, the thermal screen detects a high temperature. The system could even alert on the presence or absence of face masks, surgical gear, and other personal protective equipment (PPE).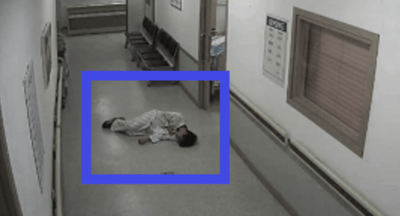 3. Monitor Patients
AI video analytics can also monitor patients and equipment while respecting their privacy. Some solutions offer some version of masking features that can blur out select faces. Privacy masking allows for the increased accuracy and security of always-on, highly accurate monitoring while respecting privacy and governmental regulation.
AI video analytics can monitor for patients being in or out of bed, falls, visitation logs, or even provide continuous accurate readings of gauges, screens, levels, or equipment.
4. Assist with Insulin Delivery
AI-enabled video analytics can monitor to confirm that a patient's meal tray has been delivered – and, can even track to see that a patient is eating or has been eating for a certain period of time. This type of monitoring can help make insulin delivery more timely and accurate based on proper food intake.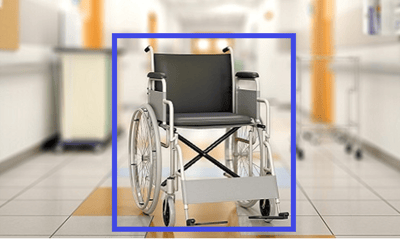 5. Track Medical Equipment
Active AI-enabled video surveillance can also keep tabs on equipment and assets such as wheelchairs, IV walkers, or mobile workstations. AI can be trained to recognize such objects, or can monitor general equipment in conjunction with physical QR code labels. While wireless tracking tools like GPS and RFID can help locate equipment. Video footage can also help with after-the-fact forensic investigation with AI returning search results in seconds that would manually take hours, days, or weeks.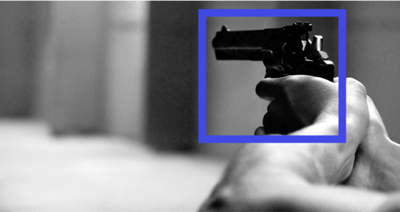 6. Active Weapon Detection
The rise in gun violence across the United States means that hospitals have had to beef up their security. However, more security guards and locked doors don't always provide complete protection. How can AI video improve hospital security in this case?
AI computer vision has evolved to be able to distinguish between a properly holstered weapon belonging to an armed guard, and an unauthorized weapon that is actively engaged with the potential to fire. This minimizes the potential for false alerts and increases accuracy and responsiveness in a potential active shooter situation.
AI vision systems can also integrate with chemical and audio sensors to provide comprehensive weapon detection of distress and even unusual behavior prior to the event. Depending on the situation, the staff can implement the appropriate workplace violence and safety response.
7. Optimize Patient Transportation and Parking
AI video surveillance won't be pointed solely inside your building or at its doorways. AI-enabled video analytics can track vehicle traffic throughout the hospital campus, ambulance bay, and parking lots.
AI vision can log license plates, automatically lift gates for registered vehicles, track arrival and departure times, even note vehicle make and model. It can also identify open parking spaces, count lot capacity, even monitor against potential car theft. ROI is enhanced by using the same hospital campus system for security, safety, access control, and parking lot operations.
8. Reduce Liability
Security cameras and footage are important operational assets for hospitals. AI video technology takes protection to another level by providing additional information, such as visitor identification, license plate recognition, heatmap generation, patient and visitor monitoring, and rapid video search for forensic incident investigation.
This not only provides more supporting evidence for your hospital's claims but can be a significant source of fact-based intelligence for police and legal departments. AI turns your video record into useful information to demonstrate security and privacy protocols as well as speed incident investigation and closure.
9. Save Time and Reduce Costs
More efficient, automated security monitoring, access control, asset tracking and parking can reduce time spent on manual monitoring, incident investigation, and false alert troubleshooting. This can enable hospitals to re-configure and redeploy manpower to more urgent needs, and can result in significant operational cost savings and return on investment.
Most hospital security systems already utilize security cameras throughout their complex. An AI video system offers AI-enabled video search and analytics on top of that. Using AI analytics as part of your surveillance solutions and security operations allows you to improve overall safety and performance in your facilities management in a smart and efficient way.
AI vision delivers as much information as possible to bolster hospital safety security measures. For healthcare facilities, seconds matter for both saving lives and protecting lives. AI does not replace the human aspect of security for the healthcare industry. It allows for safer, more secure environments and, potentially, improved patient outcomes.
The Vaidio™ AI Vision Platform works with any IP camera, integrates with 19 market-leading VMS's, and supports a vast array of proven, next-generation AI Vision applications with market-leading accuracy. Vaidio AI-enabled video analytics include intrusion, fall, loitering, smoke, fire, capacity, occupancy, PPE detection, facial recognition (FR) and license plate recognition (LPR), access control, video search, and more. The Vaidio Platform scales from 1 to 1,000s of cameras and can be deployed as an on-prem appliance, as a cloud service, or in a hybrid configuration.
If you're interested in learning more, contact us and book a demo.