Every hour of every day, homeowners appreciate that their communities have invested in Vaidio AI-enabled License Plate Recognition (LPR) combined with Vehicle Make and Model Recognition (VMMR) technology to make their lives easier and keep their families safe and secure.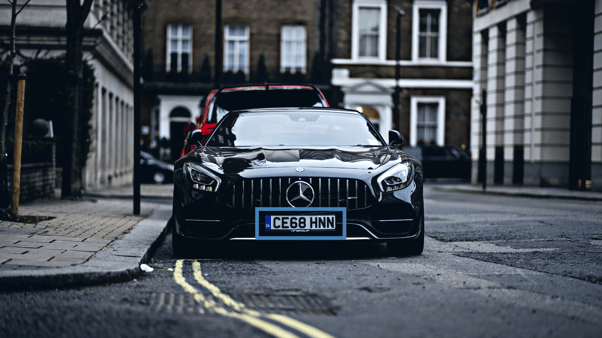 In gated communities, guard stations are often manned during high-traffic hours–typically from 6:30 a.m. to 11:30 p.m. or so daily. But day or night, residents of communities that use Vaidio don't have to wait in line to pass security thanks to the AI-enabled system that recognizes their cars and automatically opens the gates for each authorized vehicle. Using Vehicle Make and Model in conjunction with LPR, the system accurately matches each license plate with the car. Once the vehicle is identified and authorized, the gate is opened automatically, making access fast and easy. If an unauthorized vehicle does manage to pass through the gates when the guards are off duty, the LPR system sends an immediate alert to security, enabling a fast, effective response to intercept the intruder. It is a level of convenience and security these communities need—and that Vaidio delivers.
The benefits of Vaidio are clear. Taking a deeper look at this technology makes the decision to adopt it even more impressive.
Vaidio is unique in that it layers advanced AI onto the community's existing network of surveillance cameras. As a result, there is no need to budget for new, expensive, proprietary cameras. By accurately identifying residents' license plates and allowing them entry—even when no guard is on duty—Vaidio LPR can significantly reduce wait times and improve traffic flow for communities of all sizes. Vaidio AI also offers 'always-on' intrusion monitoring and 24/7 alerting for the perimeter of the property to improve security effectiveness and enable faster response times.
This ease and effectiveness are two reasons why HOAs choose the Vaidio LPR to help ensure greater security for their residents. Reason number three is simple: Video LPR works. Proven in enterprises, stadiums, and residential communities across the country, Vaidio LPR is used by local law enforcement agencies to identify, alert on, and track stolen vehicles which, according to the IACP, are often "the first step of violent crime and high-impact crime." And as an advanced software platform, Vaidio makes it easy to apply AI to existing infrastructures, significantly lowering the total cost when compared to LPR solutions that require all new cameras and hardware.
Use cases for LPR
While residential communities find great value in Vaidio, there is a wide variety of use cases where this advanced, AI-enabled technology can improve security, including:
Facial-recognition-based access control for private communities, residences, and businesses
Full parking management solutions that integrate intrusion, license plate, parking space, vehicle make/model, and vehicle counting and to cover indoor, rooftop and outdoor parking lots with a mere handful of cameras
Identifying loitering cars on and near school campuses
Monitoring traffic to regulate flow, control access, and support law enforcement
Accurate monitoring for intrusion detection that filters out false alerts and maintains an always-on status that can be more efficient and effective than human monitoring
Accurate facial-recognition for automated access control
Outdoor environments that are poorly lit or often subjected to tough weather conditions can cause other systems to create a high number of false alerts; Vaidio LPR filters false alerts and works with partial plates even in low light and challenging weather
All the benefits of LPR—without the added equipment costs
IronYun, one of the most trusted names in AI-enabled video surveillance, makes Vaidio advanced LPR accessible enabling it with any ONVIF-compliant IP camera. Layering Vaidio LPR onto existing camera infrastructures eliminates the need to spend limited budgets on expensive, single-purpose LPR cameras. As a result, anyone, anywhere can have access to a reliable LPR solution that supports real-time and forensic video search and produces accurate, AI-enabled analyses in a matter of seconds. The benefits of Vaidio LPR include:
In environments with little or no lighting, Vaidio LPR is able to identify partial plates and provide near-immediate alerts, as well as support for forensic video search to help law enforcement investigate and resolve criminal activity.
To manage access to restricted areas, Vaidio LPR can be easily linked to entry/exit gates The system can recognize known license plates from an authorized vehicles list to permit access, and it can create a digital log of vehicles entering and exiting parking areas for added security.
Vaidio LPR utilizes both partial and full license plate search to support security efforts even when a license plate is not fully visible to the camera.
Vaidio can quickly and accurately hit and alert on stolen plates to accelerate law enforcement response.
The Vaidio dashboard shows any detected event on a map based on each camera's location, making it fast and easy to track vehicles of interest.
Vaidio LPR is one of 30 video analytics solutions included on the Vaidio AI Vision Platform, giving communities the option to consolidate crime and safety monitoring and forensic video investigation onto a single, high-performance platform.
IronYun is on a mission to create smarter, safer, more secure communities. According to the 2021 criminal victimization report from the US Department of Justice, there were 11.7 million property victimizations, as well as 16.5 violent crimes for every 1,000 Americans ages 12 and older last year. Vaidio LPR helps guard against these all-too-common crimes by quickly identifying, tracking, and apprehending suspect or stolen vehicles. Vaidio LPR can also be used to provide the peace of mind that unwanted visitors are kept at bay. Whatever the need, Vaidio LPR and the Vaidio AI Vision Platform helps protect people and property in private homes and communities, on streets and job sites, and in public spaces—all from any IP surveillance camera.