Vaidio 5.4 Adds New Analytics, Integrations, Functionality to Enhance Safety, Security, Operations
IronYun's Vaidio™ AI Vision Platform continues to build on an award-winning foundation. Vaidio won the 2020 New Product Showcase for Commercial Monitoring and received two New Product Showcase Awards in 2021 for Mobile Applications and Video Analytics. Also in 2021, IronYun was recognized as a Major Player in IDC's Worldwide Video Analytics MarketScape and partnered with DP World and Verizon to study Vaidio AI Vision in port and warehouse safety and operational applications. In addition, NJ Transit testified that they'd deployed Vaidio across their train stations, rail cars, and buses and that "Vaidio software has certainly met our expectations in speed, accuracy, and overall ease-of-use requirements and IronYun's customer support team offers New Jersey Transit excellent technical and business support services."
The Vaidio AI Vision Platform 5.4 release adds:
New advanced AI-enabled video analytics to detect emotion, fighting, a person on a cell phone, and a person near the truck to increase public safety applications and add to our market-leading AI vision functionality
IoT and sensor integration including CO2, humidity, vape, panic button, and audio gunshot detection for holistic situational awareness
New VMS/NVR integrations and upgrades, including Axis ACS, Bosch, Cognyte Symphia, Kedacom, Qognify Ocularis, and Salient CompleteView, bringing the total to 26
Privacy blurring and associated data retention and user management features for improved GDPR compliance
Our first partner developed a vertical application, leveraging the Vaidio platform and Vaidio intrusion detection, vehicle make-model recognition, and license plate recognition to create a full-featured, AI-enabled Parking Lot Management solution
About Vaidio
The Vaidio AI Vision Platform offers 30 AI-enabled next-generation video analytics functions for security, safety, access control, and operational applications. Vaidio is an open platform that works with any IP camera, scales from 1 to 1,000s of cameras, and integrates with dozens of market-leading VMSs and chemical and audio sensors for holistic situational awareness. The Vaidio Platform is differentiated by higher accuracy and greater resource efficiency across a vast array of advanced AI-enabled video analytics. Relative to competitive alternatives, Vaidio can reduce hardware requirements up to 80%, and false alerts up to 99.995% -- reducing both upfront and long-term operating costs.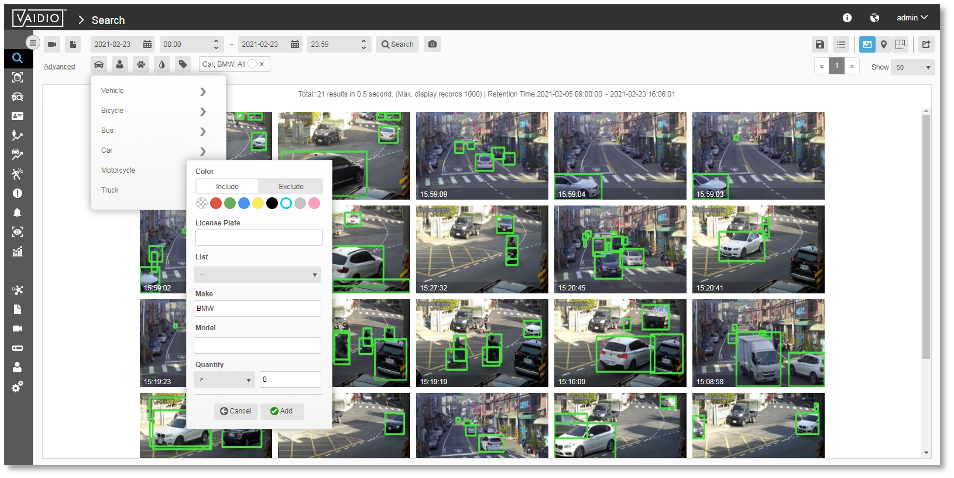 About IronYun
IronYun has evolved the artificial intelligence at the core of the Vaidio Platform to create a resource-efficient, open platform that is field-proven to maximize accuracy and performance across the industry's broadest array of analytics functions. We are NDAA approved, headquartered in Stamford, CT, and our Vaidio Platform is deployed across tens of thousands of cameras for government, healthcare, education, retail, transit, and enterprise customers worldwide.