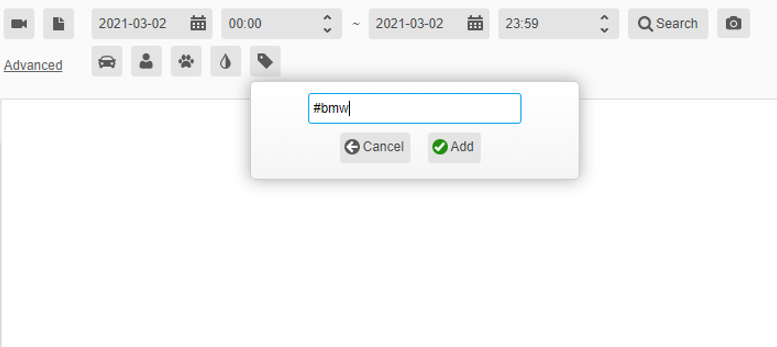 Deployment
Docker-only

Vaidio is now a Docker-only software. As we keep learning and optimizing the algorithm of our AI deep learning technology, as well as upgrading necessary packages to address the security issues, Vaidio provides more accurate, more secure, and more comprehensive analytics for a safer world.
Analytic Enhancements
Face Recognition

In 4.2.0, Vaidio Face Recognition can recognize a person even he/she is wearing mask. The accuracy of the new engine is ranked as a top ten Face Recognition engine in the world, according to NIST test report. We also enlarged the database to support and save a maximum of 10,000 people, with up to 5 faces per person in each individual profile for complete coverage.

Personal Protective Equipment (PPE) Detection

The integration of the PPE Detection engine with other analytics, such as Facial Recognition or Intrusion Detection, has greatly improved the overall accuracy and performance of this function.

License Plate Recognition (LPR)

The new Vaidio LPR engine not only improved the accuracy on the license plate detection of the existing countries, but it also now supports more countries than before in North Asia, South East Asia, and Middle East region. We also added 3 more fields in LPR list for user input, including vehicle owner, registration date, and address.
New Features
Smart Tag

By adding hashtag in analytic detail pages as bookmark, the users can search the hashtag for the special detected event, e.g. "car accident". Vaidio Smart Tag also allows for third-party analytic search by adding hashtag through API.
System Management
User Group Management

In Vaidio 4.2.0, you can create groups with different permissions to view or manage camera, video source, and AI engine. Instead of adding users and setting up the permissions one-by-one, the admin only needs to assign users to the specific group once.

Camera Management

With the new external camera type, users can add the external camera by using mapping ID to connect Vaidio with Nx and Digital Watchdog VMS.

Clustering/Centralization

Vaidio now supports centralization on all analytics, including Face Recognition and Alert Rule. The users can search for results from the remote camera/Vaidio and are able to add/edit remote cameras in the alert rule section and get real-time notifications.
Mobile APP
New UI

The 4.2.0 Vaidio mobile app has the brand new user interface. We have simplified the featured applications to show tabs for Video Search, Face Search, and Alerts, which support FR, LPR, ID, ABN functions, and the Camera Management section to view the live view of the activated cameras.