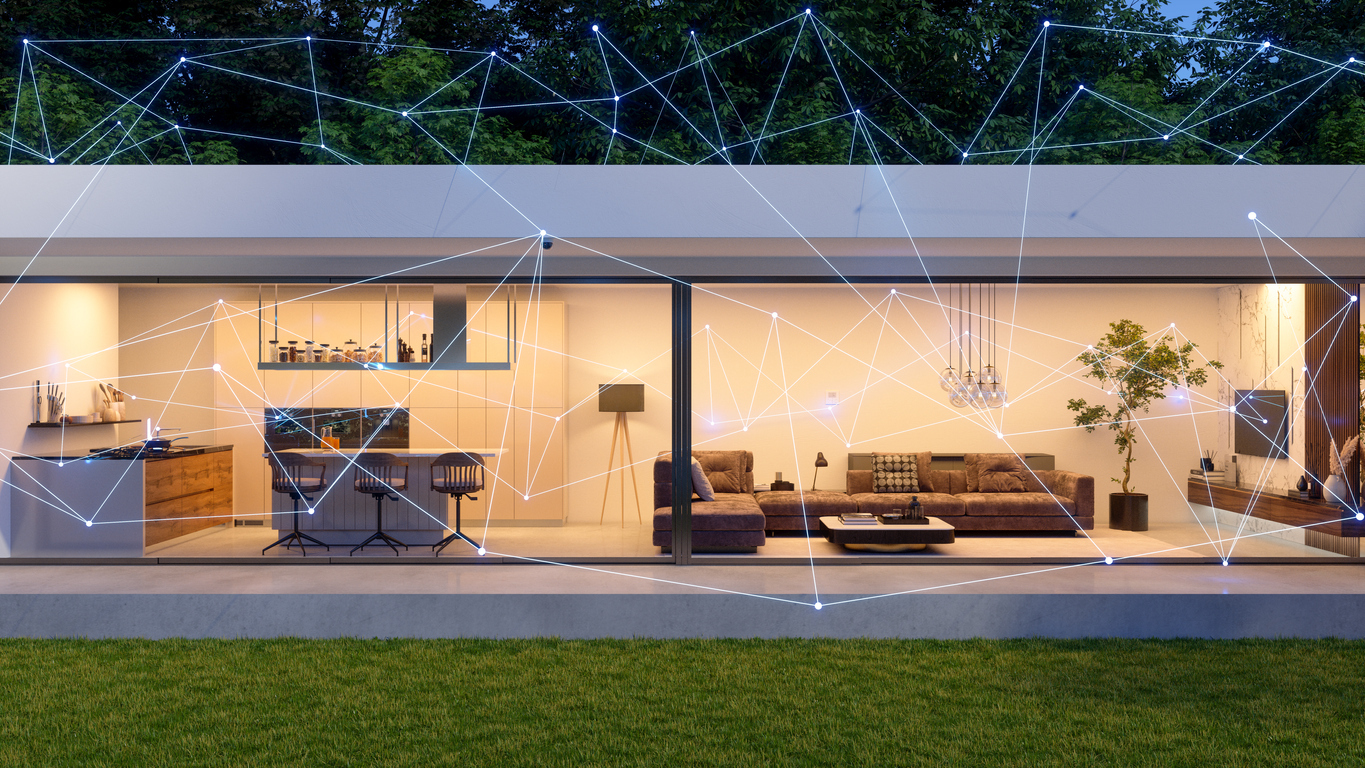 For decades, the concept of an automated home has been a dream for homeowners everywhere. And while the Jetsons cartoon glorified space-age automation in pure 1960s style, today's most luxurious homes — many of which are more authentically 'mid-century' than the Jetsons ever were — are bringing this fantasy to life in real time thanks to the power of advanced and affordable AI.
Though the technology to enable a Jetsons-like home has been available for 20 years or more, multiple barriers prevented bringing the dream to life, including cost, complexity, a lack of technology and equipment standards, and more. Happily, with the rapid evolution of AI and machine learning, combined with the expertise and diligence of the team at IronYun, the automated 'smart home' has moved from science fiction into the real world.
Smart home automation is here
IronYun has developed a streamlined approach to adding the many capabilities of its Vaidio AI Vision Platform to the home. The result is the smart home of today. When a car approaches, Vaidio license plate recognition (LPR) and vehicle make and model recognition open the garage door as if by magic. Vaidio face recognition allows family members and household staff keyless entry, and then automatically adjusts the lighting, temperature, and music to fit individual preferences. When the family dog or a wandering toddler manages to escape through an open door, Vaidio can send an immediate alert. And if an unidentified person enters the property, Vaidio raises the alarm — without the need for human monitoring services, and without the false alarms that are all too common with less sophisticated systems.
The key to bringing the true smart home to life is Vaidio's mature artificial intelligence. Vaidio AI has evolved over seven years and multiple generations to filter out distractions and false alerts, alert faster, and to be more accurate and cost effective than alternatives. Vaidio AI accurately identifies 100 vehicle makes, 1000 vehicle models, and even partial license plates in tough lighting and weather conditions. Vaidio knows what car is in the driveway and who is at the door, and it can immediately alert on the presence of unauthorized cars and persons.
Automated entry, automated security monitoring, automated temperature, lighting and ambient adjustments — for decades, this vision of an automated smart home was seen as a fantasy or, at best, a 'rich man's toy.' Today, the Vaidio AI Vision Platform can deliver security, comfort, and ease to any home via a comprehensive system that is simple to use and fast and easy to deploy.
Quick and Easy Setup
IronYun has perfected the quick deployment of the Vaidio AI with new or existing cameras. Security systems integrators can typically have new Vaidio residential installations up and running in hours or days — not weeks or months like some alternatives. The Vaidio Platform and IronYun's proven onboarding process provides a best-in-class solution with the simplest deployment, along with the support to ensure top customer satisfaction from day one.
Available for residential, business, and industrial applications, the Vaidio AI Vision Platform operates on any IP camera — a feature that significantly lowers equipment costs for end users and allows vendors to layer this advanced intelligence onto existing camera offerings.
Delivering the truly intelligent smart home today
The Jetsons cartoon fueled the imaginations of a generation. And while flying cars have yet to come to fruition, many of those creative visions have come to life. Video calls (which seemed dream-worthy back then) are now a must-have technology for all. The Roomba brought the robotic vacuum to homes everywhere 20 years ago. Tablet computers, smart watches, and drones — all Jetson inventions — have become part of our everyday lives. What many homes have lacked is intelligence that makes our lives easier, more efficient, and more comfortable — until now. With the Vaidio AI Vision Platform, IronYun is delivering smart home automation today.
---
To learn more, download the Vaidio AI Vision Platform overview here.